RM Groundworks, otherwise known as Richard Meakin Groundworks Ltd, is a family-run groundworks company established in 2011. They offer a range of expert services from drainage, footings and concreting to hard landscaping, basements, waterproofing and underpinning – real specialists in what they do!
Their original website had bought them much success over the years, but to keep up with the competitive landscape, they needed a fresh, modern and updated look. Working closely with Faye Meakin, one half of the husband-and-wife team behind this fantastic venture, the Kreativity team designed a WordPress website to maximise SEO and target new customers, all while retaining the success of their existing site.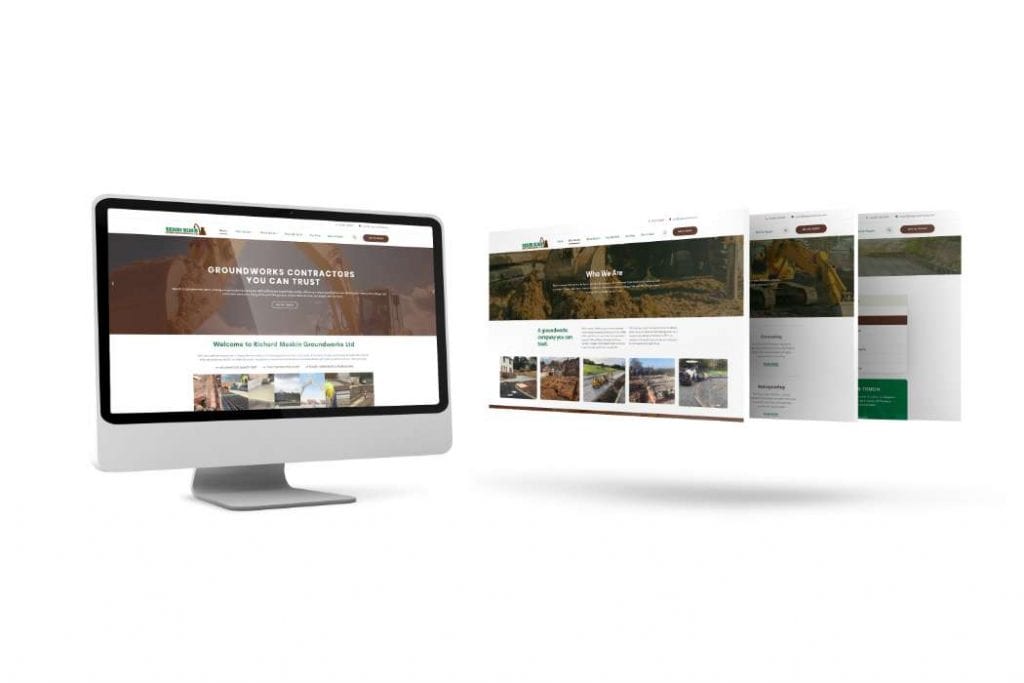 How did we do this? 
We brought the design of the website into the 21st century with an eye-catching, bold and punchier look, whilst keeping their original branding in earthy, natural tones of rich brown and grass green.
Colouring a website in brown was something we have never done before, as many clients will go to more common colour palettes such as green, blue and purple shades. But as a team who spend a lot of their time (happily) in the mud, what other colour could be more ideal for RM Groundworks? And what better way to stand out from the competition?

Ensuring their services were easy to navigate, we created individual service pages with informative, relevant and captivating copywriting to maximise their SEO. In line with their client approach and friendly, down-to-earth, no-nonsense personalities (an absolute dream to work with, may we say), we weaved a matching brand tone of voice throughout their copy, avoiding jargon and overly corporate language.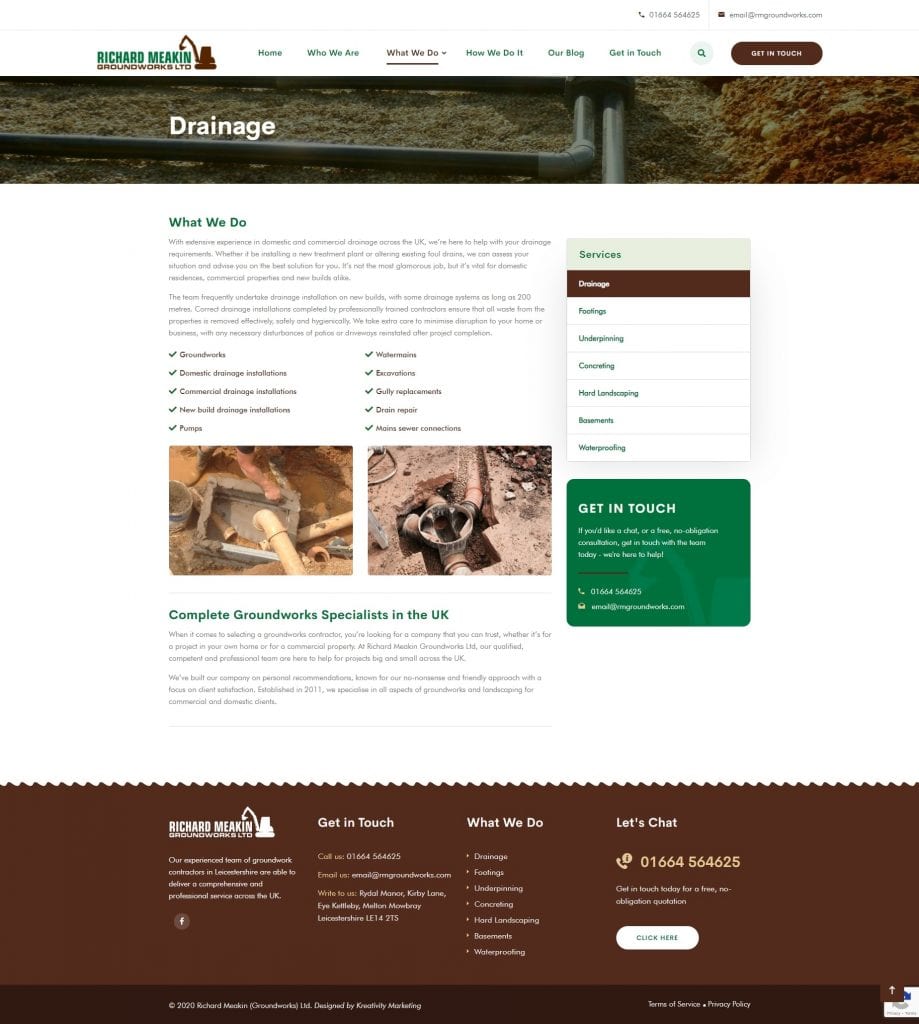 By utilising existing images from their social media accounts and combining these with their previous, very minimalistic "Case Studies" page, we developed a "How We Do It" page – exhibiting their exceptional projects with detailed write-ups to match.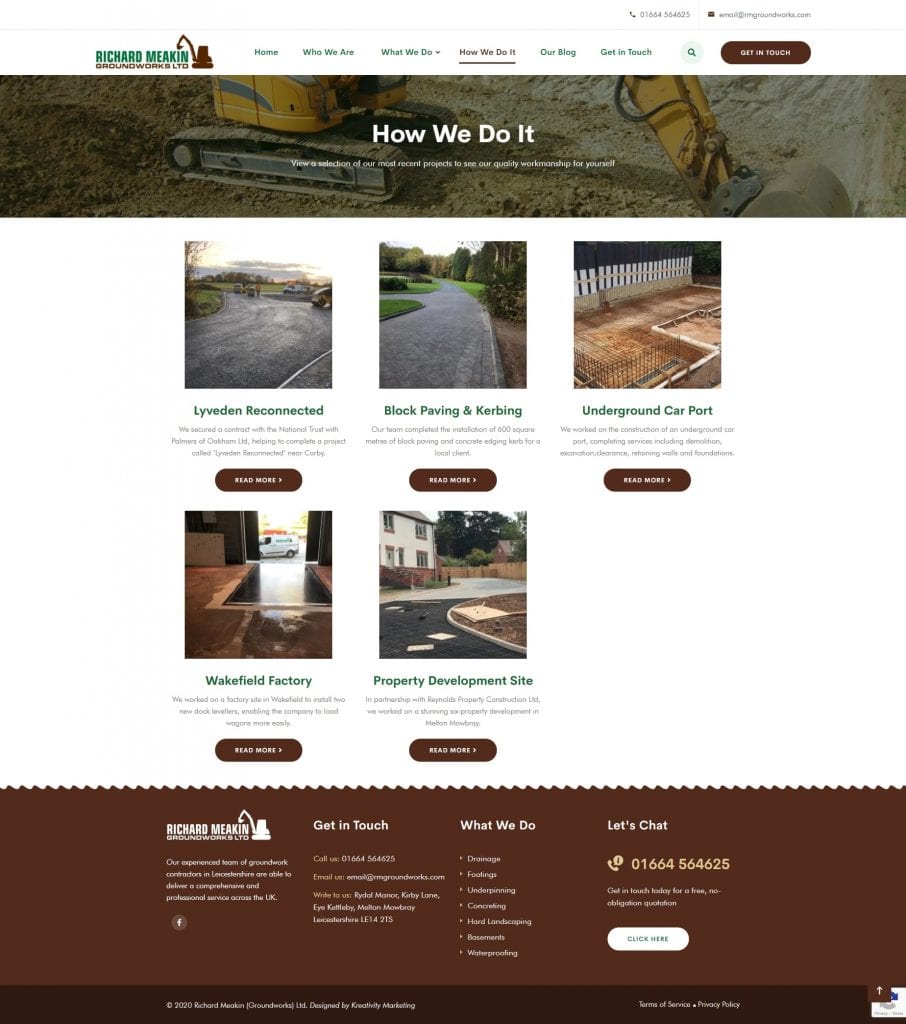 And finally, we added an image-based blog to improve search engine positioning and keep their customers up-to-date with the fantastic high-quality work they have accomplished.
What did they think?
The lovely Faye gave us this fantastic feedback:
"I asked Kreativity to create a new website & some adverts for my company. I gave them our logo, a description of the 'tone' I wanted to achieve & some very basic ideas. They got cracking, worked their magic & created something that was beyond my expectations. They know their onions & offer practical solutions to any issues that arise. I cannot recommend them highly enough!"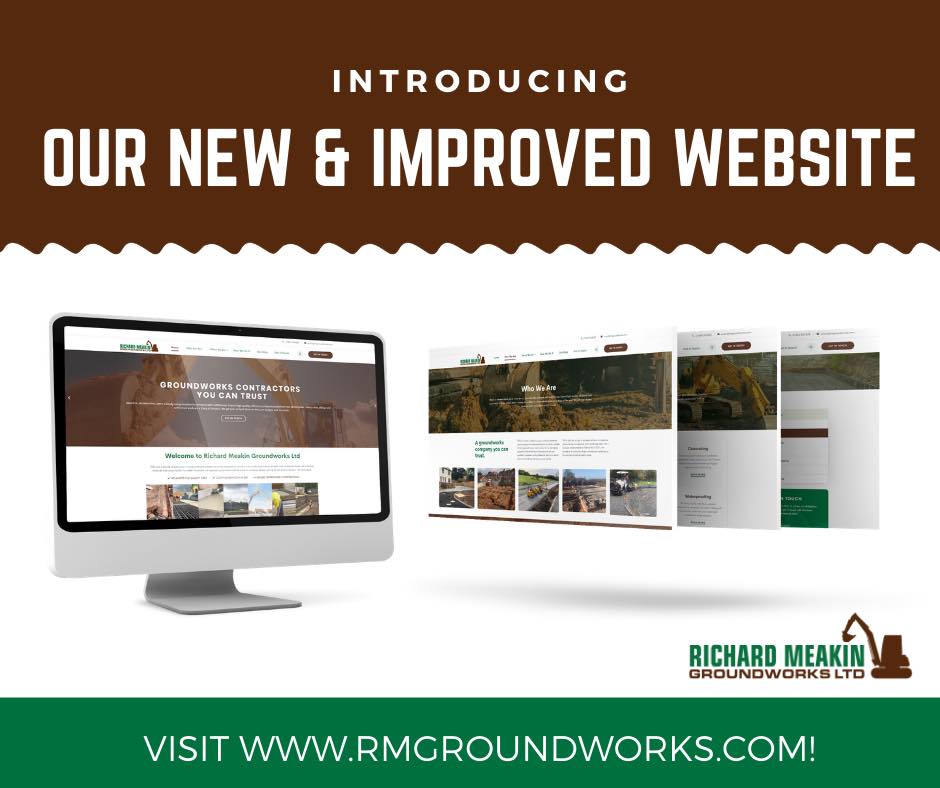 ---
Are you looking for a web design company to create or refresh your online presence? Well, look no further. We create engaging WordPress websites that meet your goals, engage your target customers and accelerate your online presence to stand out from the competition. If you'd like a free, no-obligation quote, simply get in touch today or find out more on our Web Design page first!